Welcome to the Courthouse Deli and Catering. We invite you to come try the finest delicatessen in the Lehigh Valley area. Here at the Courthouse Deli we use only the finest and freshest ingredients to make possibly the best salads, soups, sandwiches, hoagies and wraps you ever tasted.
Here is our storefront at 535 Hamilton Street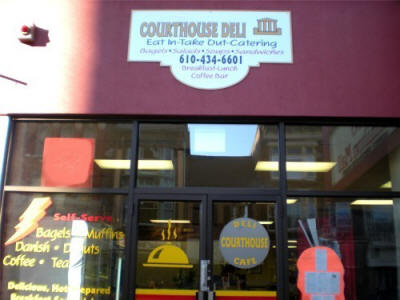 The Courthouse Deli and catering serves only the freshest lunch meats. We keep a small inventory so it rotates very quickly. That is just one of our secrets as to how our sandwiches, hoagies and wraps are ALWAYS fresh and delicious.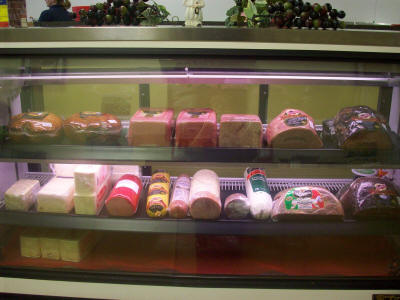 The Courthouse Deli features a "Grab and Go" section to get you in and out quick. No time for lunch? Grab something here in seconds.